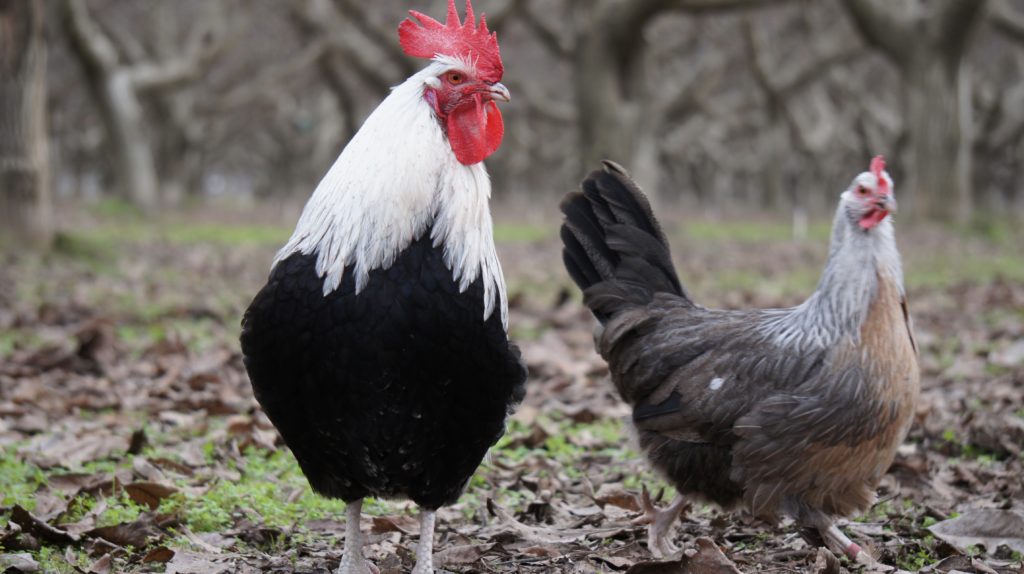 We are so excited about our Silver-Grey Dorkings!  So to encourage others to catch onto this breed we're offering a 25% off Flash Sale on our Silver-Grey Dorking chicks, straight run, 2-3 weeks old.  These are premium table birds with excellent laying skills.  They're just about our favorites on the farm.  The sale only lasts until Sunday, April 23rd, or while supplies last.  Use the coupon code "25offchicks" at checkout to get your discount.
The Dorking is a real masterpiece of poultry, known to have "few peers and no superlatives," this pheasant shaped fowl has been gracing tables for centuries.  They are excellent winter layers and strong foragers.  Our stock comes from heritage lines and it shows!  We've been waiting for many years to work with this breed and delighted to be doing so now!
Follow the link above or click on our Chicks page in our Store.