Bielefelder Beginnings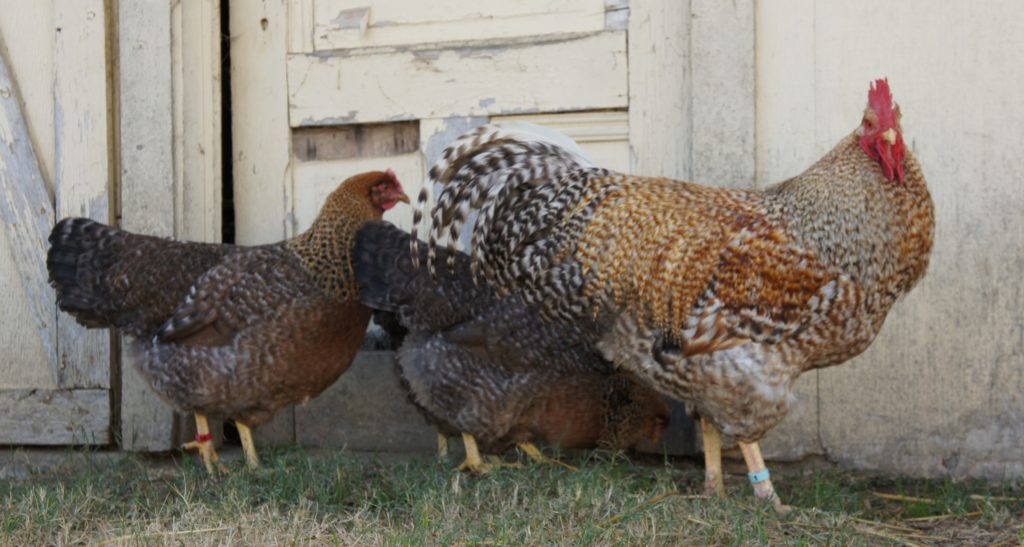 The Bielefelder (or Bielefelder Kennhünh) is the chicken's chicken.  Developed in Germany in the early 1970's by Gerd Roth, the Bielefelder is a fantastic example of American breeds and German ingenuity.  Although a relatively new breed, its makeup comes from heirloom American and European varieties, including the New Hampshire, the Amrock and Malines from Belguim.  The goal was to create a quiet, large, egg-laying machine that wouldn't be affected by cold.  Oh, and did we mention they  are auto-sexing?  Like the Rhodebar, the Legbar, and the Isbar, the Bielefelder can be visually sexed at birth, every time.

Production
The Bieledfelder is relatively quick-growing for a dual-purpose breed, and can reach over 10lbs for the rooster.  Like other large breeds, they tend to build the frame before they lay the flesh.  However, your patience is rewarded as they develop with purpose.  Additionally, the hens are capable of laying nearly 200 large, brown eggs per year (some say closer to 230, but lets not get too carried away).  Rather than starting with a small pullet eggs, these hens start laying an egg that borders on large from the very beginning.  Another wonderful feature of their productive nature.
Temperament
And speaking of nature, they are a delightfully well-tempered breed.  Quiet and docile, Bielefelders are a good breed to have around children.   Although they will tolerate confinement, they prefer the chance to have a little room.  Massive, beautiful, excellent layers that are as gentle as they are tasty…who could ask for more?  They come in two colors, a silver and the Legbar or red partridge.  We have acquired the red partridge from our friends at Greenfire, who imported these birds in 2011 and 2013.
Sunbird Farms is extremely excited about this breed.  We will have very limited availability of pairs, and possibly even trios, as well as hatching eggs.  Contact us for more information: info@sunbirdfarms.com