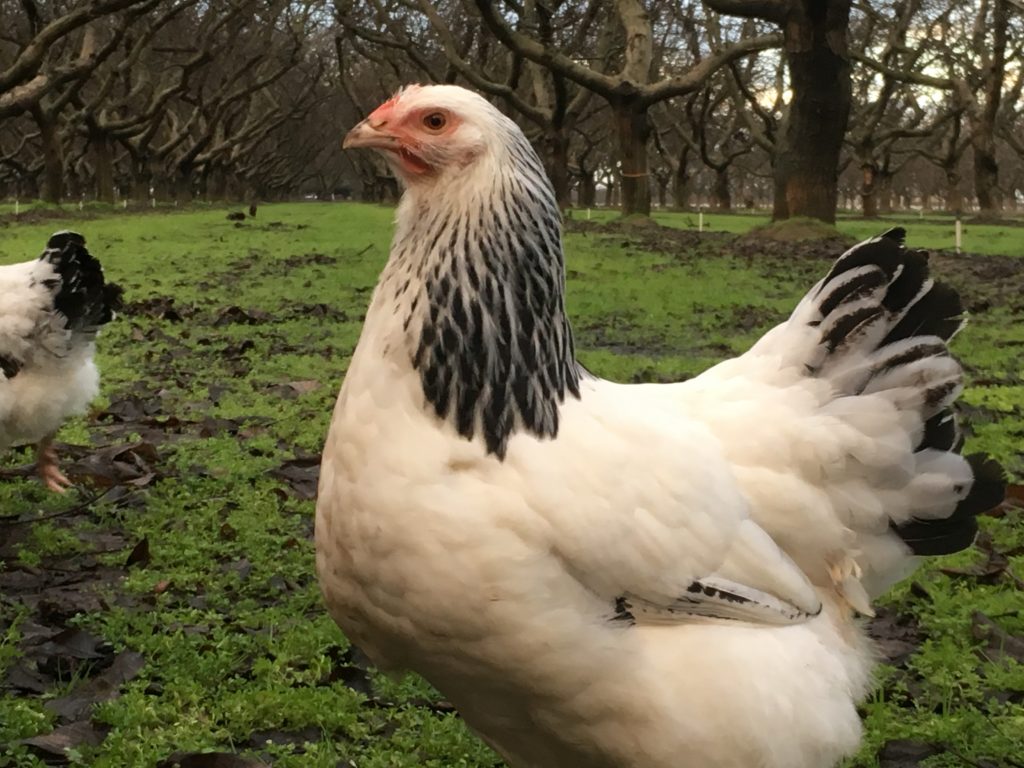 A Bird for Everyman- The Light Sussex
The Sussex often needs no introduction, it's calm demeanor and productive laying habits have ushered it into the arms of many a backyard chicken enthusiast.  But for most, the Light Sussex is the lesser known of the Sussex most think of went contemplating this breed.  Traditionally, it is the Speckled Sussex, with its flecks of white on a field of chestnut, that has gained so much notoriety in America for all the things Sussex are good at: egg laying, friendliness, and beauty.
However, at Sunbird Farms, we are working with the historic Light Sussex.  Following closely to the Columbian color pattern (white feathers, black hackles and tail), the Light Sussex is one of the least well-known in America, but sits atop the table in its native England.
As a dual-purpose breed, the Sussex is one of the best.  Easily fattened for the table, the hens are prolific in their production of eggs (200-250 a year).  Additionally, they are adaptable to nearly any environment, enjoying the company of their keeper, often found under foot, waiting for a tasty treat.  In fact, a very famous Sussex here on our farm, Lucy, would delight in the freshly turned soil she found as we would weed the garden, scratching for bugs and worms until her heart was content.  Most noteworthy, the Light Sussex was the preferred table bird in England, and it was only with the introduction of industrial poultry production that its status diminished.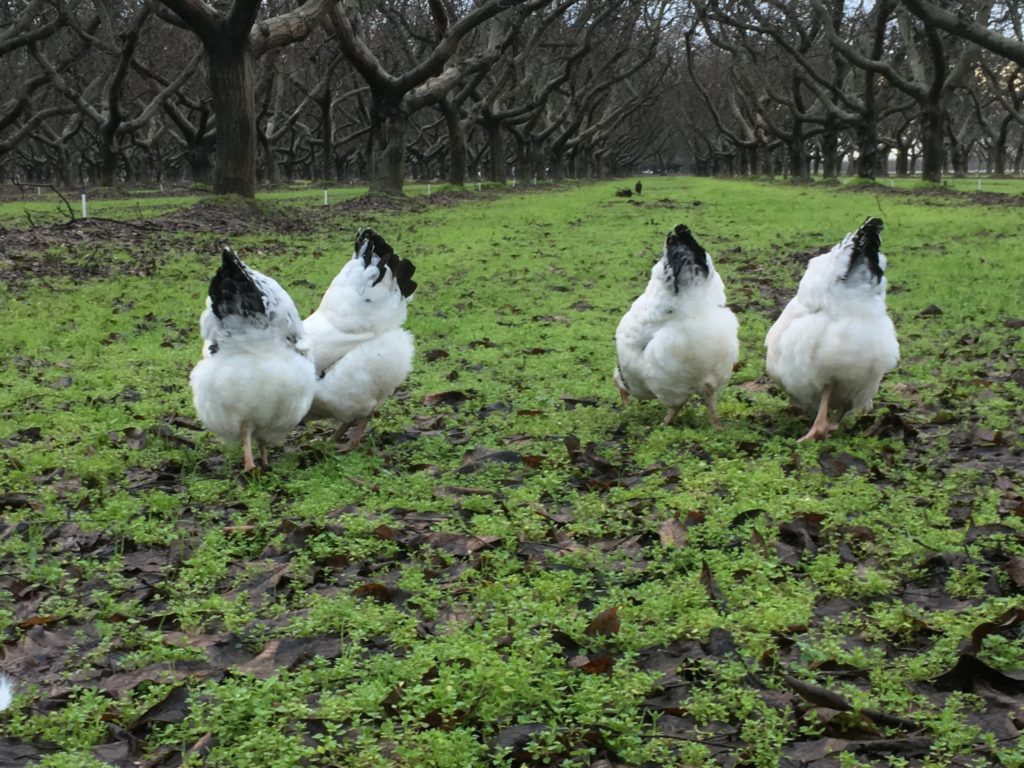 Our Light Sussex
As of this writing, we are working with two lines of Light Sussex: Greenfire Farms and Ron Dingle's line from Sand Hill Preserve.  Importantly, Greenfire's lines are one of the only APA certified lines in America, and our birds from Sand Hill have been selected for plump and production.  We are very excited to be working with this delightful breed and look forward to sharing them with you, our friends.
Finally, to find out about the availability of the Light Sussex, see our store.
For more on the Sussex, please see The Livestock Conservancy's page: Sussex.